Afterschool For All Challenge 2019
by Graycen Bigger | June 24, 2019
As out of school time professionals, we know these programs are vital to Arkansas children, families, and communities. But the tough funding challenges our programs already face were exacerbated when the Trump administration proposed eliminating federal support for afterschool and summer learning programs this year.
If Congress were to go along with that proposal, students and families across our state would be adversely affected in very significant ways. That's why the AOSN team joined hundreds of afterschool advocates on June 12 at the annual Afterschool for All Challenge in Washington D.C.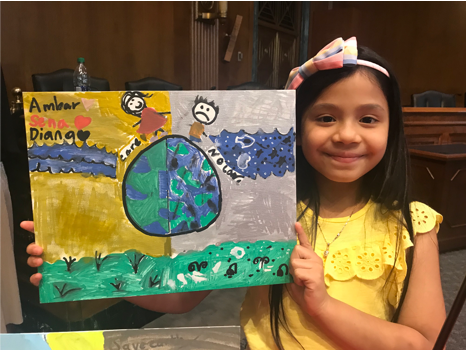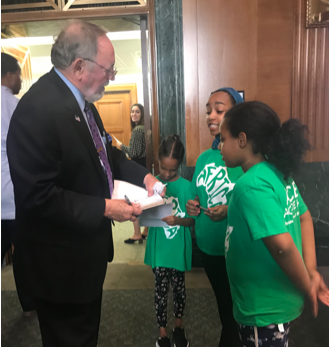 Young people from around the country had the opportunity to present afterschool learning projects and meet with members of Congress at the Afterschool Showcase.
The Afterschool for All Challenge featured a visit to Capitol Hill to meet with each of our Representatives and Senators along with an afterschool showcase. Our team, which included AOSN Network Director Laveta Wills-Hale, AOSN Communications Coordinator Graycen Colbert Bigger and Camp War Eagle SOAR Site Director Abigail Smith, had the opportunity to meet with Senator John Boozman, Senator Tom Cotton, Representative Bruce Westerman, Representative Rick Crawford and aides to Representative French Hill and Representative Steve Womack about how important afterschool programs are to Arkansas communities and all they do for children and working families.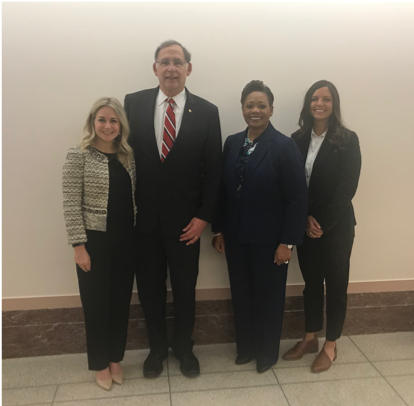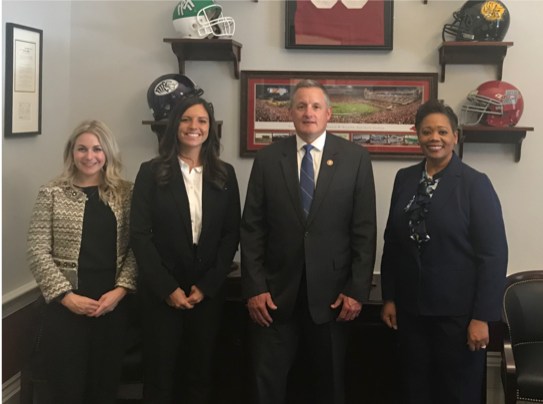 Our team had great meetings with all our Congressmen! Both Senator Boozman and Representative Westerman left committee meetings to speak with us and take a quick photo.
We told them that afterschool programs keep kids safe, inspire them to learn, and help working families by providing homework help, STEM (science, technology, engineering and math) education, mentoring, sports and physical activities, healthy snacks and meals, robotics, computer programming, college- and job-readiness, opportunities for hands-on learning, and more. We noted that years of research demonstrate that afterschool and summer learning programs work, and support a wide range of benefits for students, families, and communities.
We reminded lawmakers that these programs make it possible for many parents to work, as losing their afterschool programs would jeopardize their ability to hold jobs and support their families. We said that federal funds support afterschool programs for 11,628 Arkansas students. Ending federal funding for afterschool would result in fewer programs, diminished program offerings, and gutting partnerships between afterschool and summer learning programs and museums, businesses and colleges. At a time when 65,000 Arkansas children are unsupervised after the school day ends, we said we believe that we need more quality afterschool programs and we hope lawmakers, businesses, and foundations will come together to invest in afterschool. We went to Washington because we believe that by educating lawmakers about afterschool programs benefits our state. That was a message we were proud to deliver!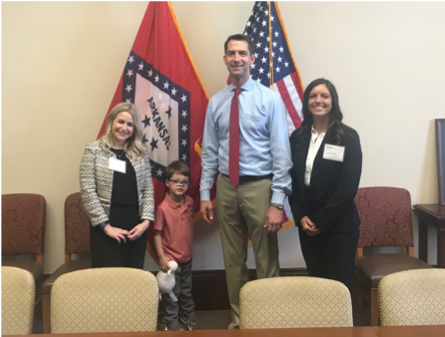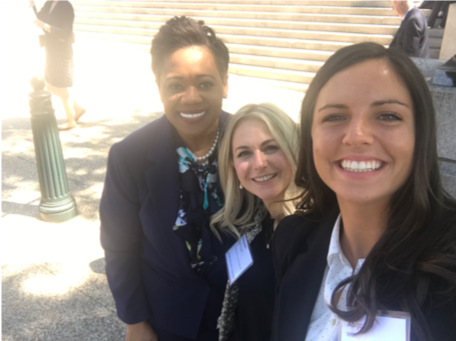 A special guest, Tom Cotton's son, joined our meeting where we discussed expanding access to afterschool programs like ROTC and financial literacy to homeschool students.
While all of our meetings focused on different aspects and benefits of afterschool learning, one thing remained constant. All of our Congressional leadership supports afterschool and summer learning and are hopeful Congress will vote to sustain funding for afterschool and summer learning!
Now it's your turn. Reach out to your Congressman and let them know that afterschool matters to you and your community with a letter, email or through social media. Invite them to take part in your summer learning celebrations and show them why afterschool and summer learning matters to you.